You've just finished another level of your favourite game, and an ad pops up. It almost feels as though you've spent more time watching commercials than playing Candy Crush or one of the minimum deposit casinos. However, it turns out there's a good reason why those ads appear.
Chances are, the game you're playing was downloaded for free from your app store. The convenient price is fantastic for users, but how do companies make enough money? The answer lies in all those ads you sit through while you play.
One thing's for sure; you've been exposed to many methods of mobile game monetization trends - and it's not going to change any time soon.
Kevin Cochran is an expert on the marketing side of casino management. He's worked hard to learn the ins and outs and apply that knowledge in his role as a project manager. Let's look at some of the mobile game monetization trends he recommends keeping an eye on.
Advertising Works
Have you seen the ads on bus benches or highways that say "You Just Proved Ads Work!"? 
Advertisements are an easy way to catch the players' attention. They're also effective for companies to generate income in the form of ad revenue. The call to action spurs many users into downloading related games.
Companies tend to spend a lot of money on research to determine when people pay attention to in-game ads. They must run when players are captivated and interested to have the maximum impact.
#1 Playable Ads
A surefire way to retain a player's attention is to entertain them with an ad that gives them a preview of the game. These are perfect for straightforward games such as Candy Crush. 
Players perform a few simple tasks that generate interest, and after a short time, they're directed to download the game. This method offers more to players because they're required to use skills instead of just watching it.
#2 In-Game Ads
With in-game ads, the player's game is briefly interrupted to watch the ad. These are best timed after achievements or goals have been met, so the ads don't interrupt crucial moments during gameplay.
#3 Reward Ads
Levelling up is exhilarating when an incentive is waiting during a game. A simple way to capitalize on those bonuses is to offer extra rewards for watching an ad. When it's worth it, players watch reward ads more often to reap the benefits.
Behind The Scenes
There's more to generating revenue with the best mobile game monetization trends than just showing ads to players. A lot of the work done by software developers involves analyzing available data to determine the types of adverts users will remember.
#4 Mobile Ad Mediation
Simply put, mobile ad mediation is the process of managing multiple ads for an app. It's a piece of software that developers use to request ads from the server that target selected demographics. Mediation is brilliant because you can access a greater volume of ads in one place, saving time and effort.
#5 Data Monetization
It's exactly what you think it is. Data monetization occurs when companies sell the information received from your device to data collectors. Your device type, screen size, and the country you're playing from are prime examples of the kind of data marketers and telecoms purchase.
Direct Purchases
With mobile banking readily accessible, it's easier than ever to make purchases any time and anywhere. The quickest way to monetize your mobile game is to make users pay for it.
#6 In-App Purchases
Players who are on a winning streak are more likely to purchase promotional items that further their progression in the game. Offering in-app purchases such as extra spins or lives is a brilliant mobile game monetization tool. 
#7 Paid Games
Paid games are the most obvious solution for monetizing your game. Users pay to download and access the game. Various price points can dictate the level of access to the site, offering solutions for every budget.
#8 Subscriptions
This method of monetization allows users to access sections of your app for a specific amount of time. Subscriptions are typically in monthly or yearly increments and usually renew automatically for the convenience of both the company and the user.
#9 Freemium
Freemium is a play on the words 'free' and 'premium.' It's essentially a multi-tier operating system. The basic model gives users access to limited features, and the paid game or app offers full access to the software. 
#10 Merchandising
This method of mobile game optimization is for established games that have worked their way into pop culture. Selling merchandise that fits your brand is a brilliant way to increase revenue.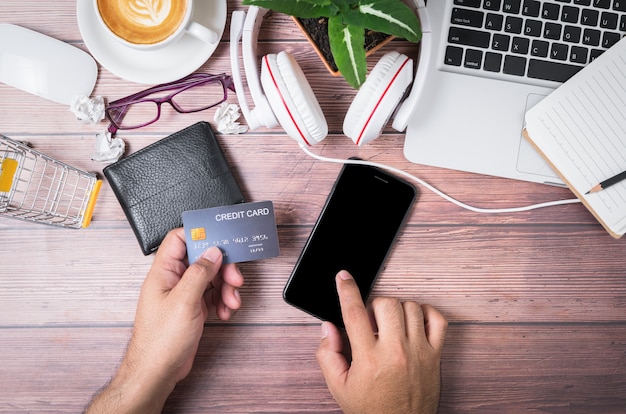 The Bottom Line
There are so many ways to generate revenue through your mobile game. If you don't have the clout for a paid game, you can use in-game ads or data monetization.
Mobile ad mediation helps find the reward ads that fit your target demographic, while freemium models or subscriptions can create a revolving door of revenue.
The best mobile game monetization trends in 2020 are methods that capture users' attention and call them to action. Which of these trends will you implement?